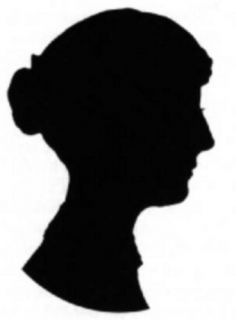 Jane Austen Society Nederland
Mansfield Park Musings
Celebrating 200 years Mansfield Park
1814 - 2014






Playboys, Divas, and Bores:

How does Austen nudge us into caring about the selfish characters in

Mansfield Park?

by Karen Doornebos

Before I launch into my discussion, I'd like to thank the Jane Austen Society of the Netherlands for inviting me here to help celebrate the 200th anniversary of Mansfield Park's publication. I first read MP when I was in my mid-twenties and never picked it up again, never wanted to, until this year, some twenty years later. Even though the anniversary provided the impetus to re-read, I'm glad I did. The novel really isn't merely about playboys, divas and bores…it is an Austen novel, after all.

Yet, age and experience make a difference with MP. I had more patience with Fanny and more empathy for her now that I know several people who are true introverts and how they suffer severe paralysis in social situations. As a longtime extrovert, I found Fanny infuriating in my twenties. (Note: I still finished the book and still admired it.) History, class struggles, and context, too, shed a light on Fanny's actions--or lack thereof. Also, this time around, I diagnosed the young but fatigued Fanny, who tires after a simple walk as asthmatic, or even a victim of chronic fatigue syndrome, and this helped me deal with her exasperating lack of physical energy.

Fanny's no Elizabeth Bennet, but who is?

As an author myself, I understand not wanting to recreate Elizabeth Bennet over and over again. Austen devoted each of her novels to a unique heroine. Why then, even compare Fanny to Lizzie or other Austen heroines, when instead, Fanny stands alone in the Austen pantheon of heroines as: the Thoughtful but Silent and Judgmental Bore? And not even the Good Girl everyone labels her. There. Have I incited your anger yet? Hope so!

But wait! Have I said I'm thrilled to be here on this fabulous Dutch website? Twenty-three years ago I married my Dutch husband and changed my very typical American (Scottish clan) name of "Anderson" to "Doornebos" and have been traveling to Holland regularly for decades. I'll be there again this summer where I'll be raising a glass of Heineken. Proost! Now, on to England, and Mansfield Park…

Mansfield Park in a sentence.

When I read the following sentence in Chapter 14, I thought to myself it not only summed up my own feelings about the book at that point, but perhaps even Austen's as well. See what you think:

"Fanny looked on and listened, not unamused to observe the selfishness which, more or less disguised, seemed to govern them all, and wondering how it would end."

Like Fanny, we are "not unamused." In fact, MP entertains. Each character is selfish, as Austen says, still, like a train wreck, what drives us through the book is simply wanting to know how this is all going to end. This novel contains Austen's most dysfunctional

characters, all in an array, and not even Fanny is exempt from the dysfunctional label. Even though I knew the ending, I still wondered how it would all play out and felt compelled to read late into the night about these "selfish" and self-absorbed types. Now that's excellent writing!

Bow to the master: Jane Austen.

Casting call! Choosing a heroine. Make her a…drag?

One of the first decisions an author makes is one of the most exciting--and that is choosing a heroine. (The second, of course, is choosing the hero, as you can well imagine.) When Austen chose to bring Fanny to center stage (pun intended) she knew she had plucked a non-relatable heroine from the sea of possibilities. But then again, Austen liked a challenge. Imagine the hurtles of making a heroine out of a weak, introverted, repressed, humorless, passive (arguably even passive-aggressive), average-looking girl whose greatest joy is to sit and look at greenery:

"I shall soon be rested," said Fanny; "to sit in the shade on a fine day, and look upon verdure, is the most perfect refreshment."—Chapter 9

In the shade on a fine day? As opposed to the sun? Of course. We're talking about Fanny Price here. Looking upon greenery…here in the states we have a saying, "It was like watching paint dry." In other words, boring. Just as all of this excitement is going on, the young crowds' walk into the woods with all the innuendo Austen intended, there is Fanny, deliberately disconnecting from all the passion, and her peers, and instead, fixates on and becomes fascinated by—the verdure. As readers, when we finish this line, we laugh in our heads, and this is part of Austen's way of charming us into reading along at a fast clip. She makes us laugh, even at her heroine's expense.

This kind of meta-fiction gives readers the multi-tiered experience we all relish. We don't know what Austen really feels about Fanny, do we? Will we ever?

And the hero…a yawner.

No amount of re-reading will ever reveal whether Austen fully condones or perhaps partially condemns Fanny. But, you say, Austen rewards Fanny with Edmund in the end, so isn't this Austen's way of showing us Fanny is her darling?

A case can be argued that Edmund is no prize. Yes, Fanny got what she wanted—Edmund.

But her life might have been infinitely more interesting with Henry!

Where Edmund is dull, Henry sparkles. Wouldn't Fanny have been lured out of her narrow little comfort zone and forced to grow as a woman with Henry? Instead, she marries Edmund and weds herself to a life of more-of-the-same. Edmund, her brother-father-cousin who will coddle her for the rest of her sheltered, asexual life. With Henry, she would've at the very least been forced to go to town once in a while—see a play—

she actually wanted to see Lover's Vows, but never did. Which is the greater tragedy? * I'm chuckling here, hope you are too. *

But this is the brilliance of Jane Austen. She engages us with two rather uninteresting, least likely hero and heroine by reason of their virtue, yes, but also by imploring us to ask such questions as who would be the better match. She plays with our heads just as much as Henry intended to play with Fanny's heart! More than once I asked myself whether Edmund and Mary would've make an enduring couple. Admit it, you did too.

The Bores.

So, we have Fanny and Edmund in the boring camp, agreed? The other bores do not have the virtue, nor the depth and ability to reflect that hero and heroine do. These are the true bores of the book: Mr. Rushworth and his blathering about improving his estate; Aunt Norris, the busy-body bore with an evil streak; and Lady Bertram who is ennui personified.

When boredom is parsed out this way, in all of its multi-faceted nuances, even boredom becomes – wait for it – interesting! This is how Austen hooks us.

The Divas.

Maria, Julia, Mr. Yates, Tom Bertram, these are the divas in Mansfield Park. Even Lady Bertram crosses over into diva territory with her diva-on-the-sofa act. Why do we care about these shallow people? Again, with these characters, especially Maria and Julia, we are watching the train wreck.

And…the Playboys.

Without Henry Crawford there would be no novel. He is the quintessential charming playboy who very entertainingly gets snared in his own game. His sister Mary could be labeled a playboy too, first angling for Tom and then Edmund. They also both have shades of the diva in them. But they are the true catalysts in this story and nobody would have grown or changed without them.

One thing is for sure: Henry and Mary Crawford are never boring!

We're not so sure though, about Fanny's perception of Henry and Mary as shallow and evil. We don't really agree with her completely, do we? Isn't she over-exaggerating and sometimes being unfair?

It is exactly this interplay of our minds trying to judge Henry and Mary's character as filtered through Fanny's very biased perception that keeps us enthralled and turning pages.

Jane Austen puts us to work…and we like it.

Mansfield Park is complicated and layered and cases can be argued for or against so many of the characters. Is this one a victim of circumstance? Does that one behave this way due to bad parenting during childhood?

And perhaps most interesting of all: can a playboy change his ways and commit and stay loyal to a good woman? Or, once a playboy always a playboy? This is how Austen seduces us into reading and rereading about playboys, divas and bores late into the night.

We wouldn't have it any other way!

All rights reserved by Karen Doornebos

Karen Doornebos is the author of UNDRESSING MR. DARCY published by Berkley, Penguin and available here. Her first novel, DEFINITELY NOT MR. DARCY, has been published in three countries and was granted a starred review by Publisher's Weekly. Karen lived and worked in London for a short time, but is now happy just being a lifelong member of the Jane Austen Society of North America and living in the Chicagoland area with her husband, two teenagers and various pets—including a bird. Speaking of birds, follow her on Twitter and Facebook! She hopes to see you there and on her website www.karendoornebos.com.




© Jane Austen Society NL. De teksten op deze website mogen niet doorgeplaatst worden zonder toestemming. Citeren mag alleen met bronvermelding. Neem contact op voor meer informatie viainfo@janeaustensociety.nl© Jane Austen Society NL. It's prohibited to use the content of this website without permission. Quoting only with acknowledgement of source. Please contact info@janeaustensociety.nl for more information.
JASNL © 2010 • Privacy Policy • Terms of Use Stichting Jane Austen Society Nederland KvK. 34390259